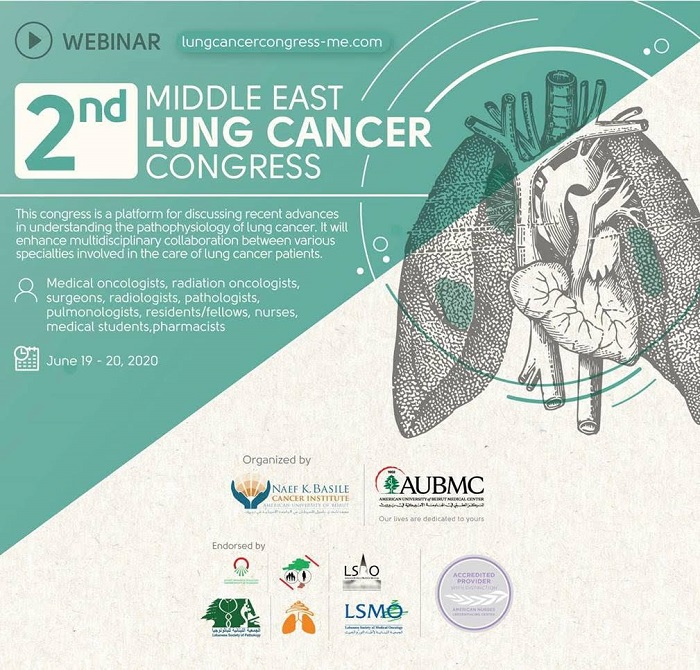 The Continuing Medical Education (CME) office and the Naef K. Basile Cancer Institute at the American University of Beirut Medical Center Invite you to the:
2nd Middle East Lung Cancer Congress – June 19-20, 2020
This virtual congress is a platform for discussing recent advances in understanding the pathophysiology of lung cancer. It will enhance multidisciplinary collaboration between various specialties involved in the care of lunch cancer patients.
Target Audience:
This activity targets Medical Oncologists, Radiation Oncologists, Surgeons, Radiologists, Pathologists, Pulmonologists, Residents, Fellows, Nurses, Pharmacists and Medical Students
Endorsements:
This activity is endorsed by Lebanese Society of Medical Oncology (LSMO), the Lebanese Pulmonary Society, the Lebanese Society of Pathology, the Lebanese Society of Family Medicine, the Lebanese Society of Radiology, and the Lebanese Society of Radiation Oncology.