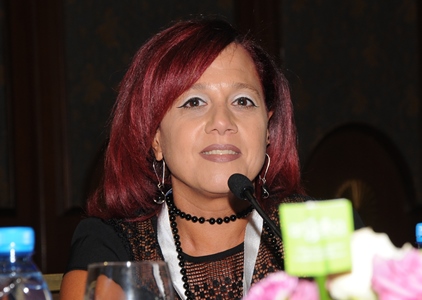 Dear Friends and Colleagues,
The 2015 LPS elections were held on the 25th of June at the Lebanese Order of Physicians.
The elected Executive Committee is as follows:
Carole Youakim: President (Elected as Vice President 2 years ago)
Salah Zeineldine (By acclamation): Vice President
Members (By acclamation): Rabih Abou Shami, Walid Alaeddine, Celine Baaklini, Taha Bazerbachi and Diana Sassine.
I am proud and honored by the choice the LPS members have made to allow me to fulfill this position. My predecessors as presidents of the LPS have played an important role in defining the future aims and strategies for our Society. I recognize that I carry a big responsibility to continue the prosperous trajectory. My term in presidency will focus on disseminating scientific information, providing continuous medical education and promoting good patient care. With the active collaboration of the executive committee, I will work to promote education and research. I will also work on increasing public awareness of pulmonary diseases allowing patients and health care professionals to be properly informed about major pulmonary diseases. The success of our Society highly depends on every single member. The dedication, loyalty and active role you play in the Society are the main catalyst. Therefore, in the next 2 years, my main focus will be to strengthen the bonds, making the LPS a large welcoming family to all.
If we all work together, we can make a difference!
I look forward to collaborate with everybody over the coming 2 years.
Carole Youakim, MD