Carole Youakim, MD. Vice President of the LPS.
Pulmonary and Allergy Specialist
Head of Pulmonary Department
Mount Lebanon Hospital
Lebanese University Medical School
The Lebanese Pulmonary Society held its Summer Regional Meeting on the 23rd and 24th of August 2014 in Mzaar at the Intercontinental Mountain Resort & SPA. It was an opportunity to share knowledge and experience in a friendly setting. ore than 50 delegates participated in this event.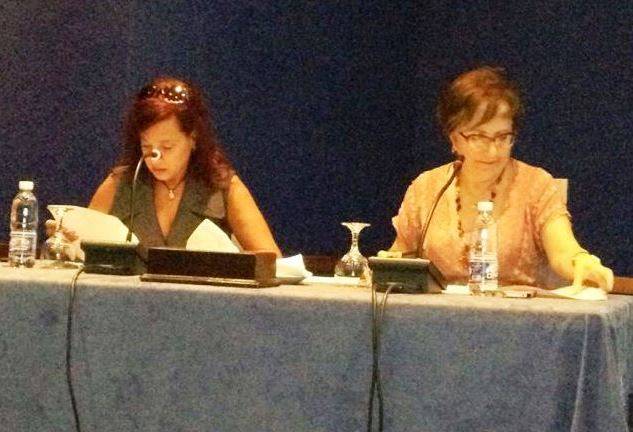 The meeting began on August 23rd project proposed by Dr Georges Khayat.
Then, we had 2 very interesting sessions on Smoking Cessation. Tobacco use is the leading preventable cause of death worldwide. Stopping tobacco use benefits virtually every smoker. Mr Jad Wehbé, Specialist in Hypnotherapy and Emotional Management, emphasized that to quit smoking, a smoker must vercome pharmacologic nicotine dependence, cope with nicotine withdrawal and extinguish strong behavioral associations with smoking. Only one-third smokers who try to quit use any assistance. Behavioral therapy is essential for people who want to effectively quit smoking and maintain cessation. It is particularly effective for people who also experience anxiety or depression, or who are dependent on additional substances. Counseling should be empathic and supportive, not confrontational.
Extensive research provides support for the effectiveness of counseling and pharmacologic interventions, alone or in combination, in increasing smoking-cessation rates among patients who are willing to attempt to quit. For patients initially unwilling to try to quit smoking, either motivational interviewing or the "five Rs" (discussion of personally Relevant reasons to quit, at 3pm by a presentation on a new CME Risks of continued smoking, Rewards for quitting, and Roadblocks to successful quitting, with Repetition of the counseling at subsequent clinic visits) should be used at each visit.
Helping smokers quit must be individualized and characterized by persistence and a willingness by both clinicians and patients to try various treatments. Pharmacologic therapy was discussed by Dr Georges Khayat. The main medications that have demonstrated efficacy as smoking cessation aids include: Nicotine Replacement Therapy, sustained-release Bupropion and Varenicline.
Most medications for smoking cessation approximately doubled the odds of achieving abstinence. Choosing among medications requires consideration of the benefits and risks of the various alternatives, with attention to each patient's medical and psychiatric status. The future for smoking cessation may be nicotine vaccines?! No nicotine vaccines are currently licensed for use in any country but a number are under development.
After the coffee break, Dr Georges Dabar gave us the most recent data on Endoscopic Volume Reduction for Emphysema. Different bronchoscopic techniques have been proposed for the treatment of emphysema, with the aim of obtaining the same clinical and functional advantages of lung volume reduction surgical techniques while reducing risks and costs. Emphysema is characterized by hyperinflation resulting in reduced gaz exchange and interference with breathing mechanics. An option in reducing hyperinflation is to block the airway using unidirectional valve designed to promote atelectasis by blocking inspiratory flow, another option is the formation of airway bypass tracts using a radiofrequency catheter designed to facilitate emptying of damaged lung regions with long expiratory times and the third option is the instillation of biological adhesives (coils) designed to collapse and remodel hyperinflated lung.
Then, Dr Carla Irani, Allergy & clinical Immunology specialist, and a close friend to our society, gave us a symposium on Updates on the use of antihistamines in respiratory allergic diseases. After a brief summary on the most recent ARIA guidelines, she pointed out that second-generation nonsedating H1 antihistamine treatment is indicated for all categories of Allergic Rhinitis and Intranasal Corticosteroid treatment is indicated for all but mild, intermittent cases of AR.